Company Background & Concept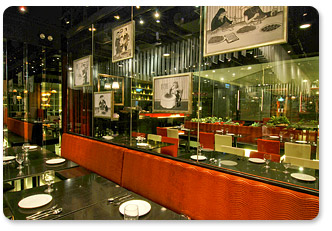 THE SPAGHETTI HOUSE has founded its thriving base in Hong Kong since 1979, and is a wholly-owned subsidiary of the CAFE DE CORAL GROUP.
In possessing with over 44 years of proven victory in food industry with over 580 different kinds of operating outlets worldwide, CAFE DE CORAL GROUP has incorporated with diverse specialty restaurant concepts. Now, the GROUP has developed into as a publicly listed company and one of the largest Chinese fastfood service restaurant operator around the world.
THE SPAGHETTI HOUSE is well known among the local palate for its wide variety of products ranging from the ever-popular pizzas and spaghetti to the locally adapted European rice plates as well as the more sophisticated dishes of fondue and lobsters. The full range of over 100 menu items have been a proven formula of success.
Menu & Product
THE SPAGHETTI HOUSE, being acquired since 1991, has been flourished into one of the largest western theme restaurant chains in Hong Kong with more than 25 outlets.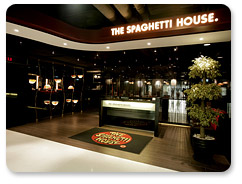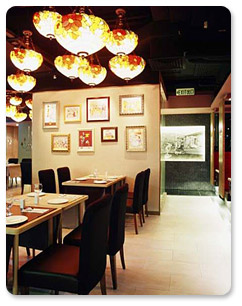 Marketing & Promotion
To project a trendy and stylish image for customers, the chain carries out different in-store promotional activities as well as mass advertisements through television and the press. It also initiates various food festivals for seasonal products periodically so as to refresh the appetite of its valued customers. All these strategies have sustained THE SPAGHETTI HOUSE to achieve its mission as to become "The Most Preferred Brand" in town.
Decoration & Place
THE SPAGHETTI HOUSE is a full-service dining theme concept instilled with an imported image of a European casual dining restaurant, which is designed to the highest standard in creating a cozy, up-market and friendly ambience. Catering not only for families, social and business diners but also for patronages of all ages, THE SPAGHETTI HOUSE has proven its broad demographic and geographic appeal and well liked by tourists and locals alike.